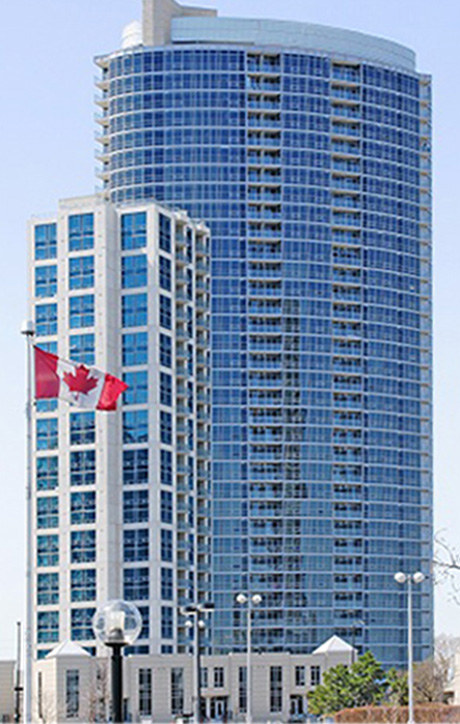 Insulated glass units are two or more panes of glass separated by a spacer to create a cavity and hermetically sealed environment, forming one single glazing component. The product's primary purpose is to reduce heat gain or loss through the glass. Most units are dual pane, separated by an air or gas space.
The spacer contains a desiccant material which keeps the cavity free of moisture. Spacers are available in standard aluminum, black or light gray with a warm edge.
The perimeter of the glass unit is sealed with two sealants, a primary and secondary sealant. We offer two secondary sealants, polysulphide or silicone.
We have developed two Vertical Automated I.G. Insulating lines to meet high-volume requirements. We carry an extensive range of glass products: soft coat, hard coat and reflective low-e, clear, tinted, pattern glass and reflective glass. Virtually any unit combination or combinations can be manufactured with the aid of three tempering furnaces, our silkscreen line, two laminating lines, sand blasting and the ICD opaci-coat line.
ProTemp Glass is a proud member of and participant in the Insulating Glass Manufacturers Alliance (IGMA). We are also Certified Fabricators of soft coat low-e glass products from more than one primary glass supplier. Given these certifications, we can meet or exceed any and all unitized glazing specifications in Canada and the United States.
Insulated Unit Line Capacity
Minimum size 7" x 14" (180 x 360)
Maximum size 96" x 157" (2435 x 3975)