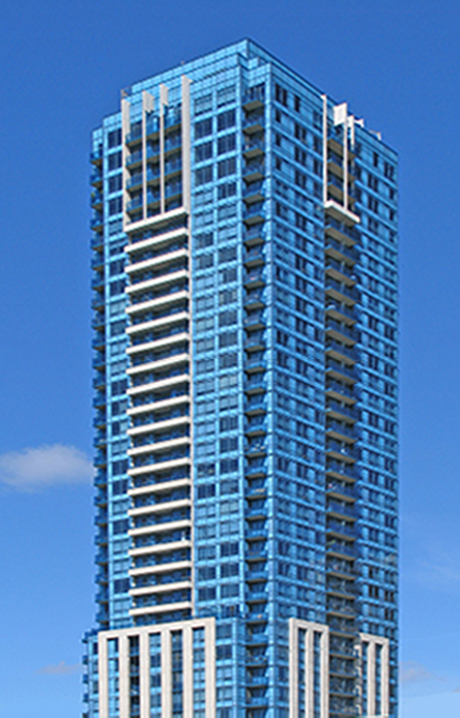 Spandrel glass is used to cover material or construction elements, such as electrical and mechanical areas between floors, columns, ceilings and other spaces.
Spandrel glass is made by coating heat-treated glass with an opaque coating. Several products can be used to add opacity to the glass, the most common being ceramic frit and silicone elastomeric paint. Spandrel glass must be heat-treated to avoid thermal stress breakage.
We are a certified fabricator of Opaci-Coat-300®, a water-based elastomeric coating manufactured by Industrial Control Development Inc. (ICD). When applied to monolithic heat-treated or unitized glass products, the Opaci-Coat-300 offers an unlimited range of colour options to complement any commercial or high-rise design vision.
Unlike other materials that add opacity to glass, Opaci-Coat-300 is lead-free, contains no organic solvents and is self-extinguishing. It can be handled at any stage of production or installation with no fear of personal or environmental harm. Given its elastomeric properties, fallout protection and safety-glazing criteria is met without the need to scrim back the glass. ICD is also an active member of the U.S. Green Building Council (LEED) program.